Home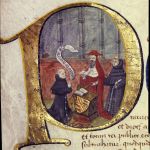 The
Résidence Collège de Foix
is one of the oldest student residences in Europe.
Located in the heart of Toulouse, 100 m from the place du Capitole, it has been housing students since 1457.
The Résidence Collège de Foix welcomes students from all over the world, allowing exchanges between very different cultures, thus perpetuating the tradition of exchanges between universities in the Middle Ages.
The beginning of university is often the first departure from the family home. The main objective of the residence is therefore at the same time to put parents at peace while providing a favourable environment for the residents. To achieve this objective, the Residence has put in place tools to give students the most serene working environment possible.
The Résidence Collège de Foix is a non-profit association, which today has four sites and one hundred and three places available.